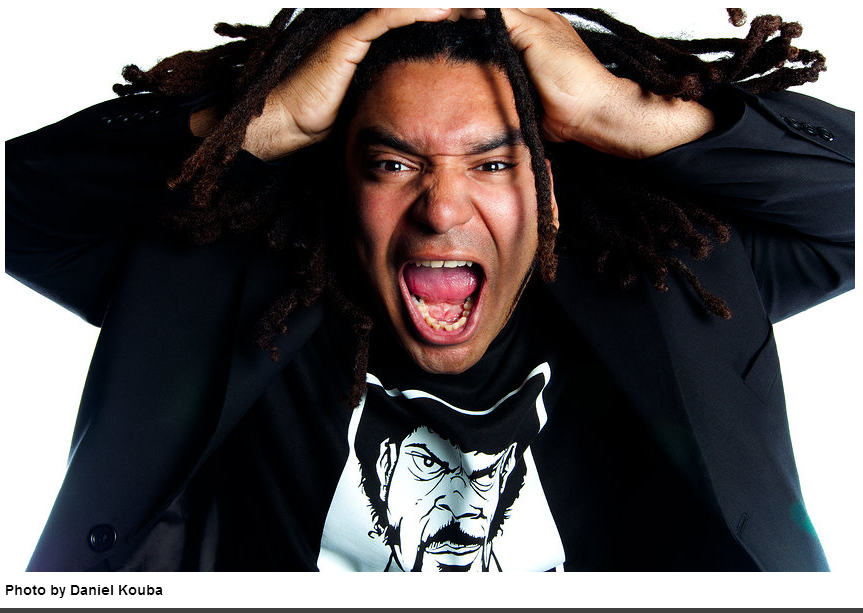 Emcee / DJ William IWILONE Celstine, was Born and raised in Lost Angels, IWIL started exploring the art of free-styling and began writing lyrics at the young age of 13. 
He continued to perform while promoting for various underground parties, and by early 2002 began the development and recording of his first album, self-titled "IWIL." It was released in 2003. In 2004, IWIL produced a music video for the song "Uprising", earning him over 25 awards and honorable mentions throughout the United States, including a Telly in 2005. 
It was during this time that he joined the group LA's Finest, a group that at the time featured such prolific emcees as Haps, Mnemonic, P-Rob, Quicky Mart, LMNO, 2MEX of the Visionaries, Planet Asia, Luckyiam of the Living Legends, and Myka 9 of Freestyle Fellowship. 2008 found the group pursuing solo projects. 
In 2009, while working on his second album, IWILONE producer Linx and Ruff Ska decided it was time to pool their efforts and form the group Also Known As.
In 2012 Also Known As released the Proper Villains album feat: MFDOOM, Jason Damato, and Johanna Phrase.
Also Known As has performed in front of thousands of fans sharing the stage with a variety of artist from, Bone Thugs in Harmony, Redman, Pigon John, and more. IWILONE is currently working on his solo project.
RSVP NOW to see this performance Tuesday, May 27 at LAMN Urban/R&B / Hip Hop Music Contest (21+). FREE with RSVP
Want to perform at our next LAMN Jam Music Contest? Click HERE to get more info and submit NOW.
---