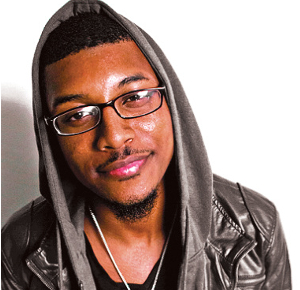 LT, also known as Lyrically Twisted, considers himself a Lyrical Hip Hop Artist. His music consists of "Creative, R&B, and Inspirational poetry."  His style is focused on intricate combinations and strong lyrical delivery. Through his music, he presents listeners with potent, meaningful ideas in hopes to give them a message to ponder while at the same time, illustrating hip hop entertainment. LT feels that music is a method of channeling creativity that must be given freedom through Songwriting and Lyrical expression and ultimately, it's his way of sharing his innermost thoughts and passions with others in a way they may understand.
RSVP NOW to see this performance Tuesday, May 27 at LAMN Urban/R&B / Hip Hop Music Contest (21+). FREE with RSVP
Want to perform at our next LAMN Jam Music Contest? Click HERE to get more info and submit NOW.
---