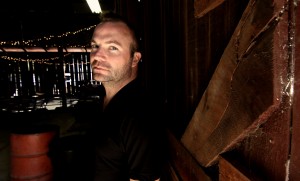 We are delighted to announce the addition of radio programmer and expert Darren Rose to the LAMN Jam Talent Judge line-up! Rose brings over a decade of experience in the highly competitive world of rock and pop radio to the LAMN Jam Music Contests along with his ear for talent.
ABOUT DARREN ROSE
Radio and records have been a constant Darren's life since the days he would spin the family albums on his Fisher Price record player. His radio journey began in the late 90s with his first on-air gig as an overnight jock at a low signal station south of Seattle (89.9 KGRG). Over 10,000 on-mic hours later, he had amassed a weekly audience of a million hosting afternoons in Los Angeles at 98.7 KYSR. A good chunk of those hours were spent interviewing rock, rap, pop and porn stars. With his laid back attitude and ability to dig deep he gained a reputation for delivering entertaining, unique interviews. As Music Director in LA for 98.7-FM, Darren was the first to spin many artists in Los Angeles including Foster the People, Grouplove, Mumford & Sons, Imagine Dragons, Young the Giant, Macklemore & Ryan Lewis and Lorde, to name a few. This gave them a leg up in one of the most competitive music markets in the world, thanks to Darren's ears and insight.
SOURCES FOR MORE INFO:
Want to perform at our next LAMN Jam Music Contest? Click HERE to get more info and submit NOW.
---