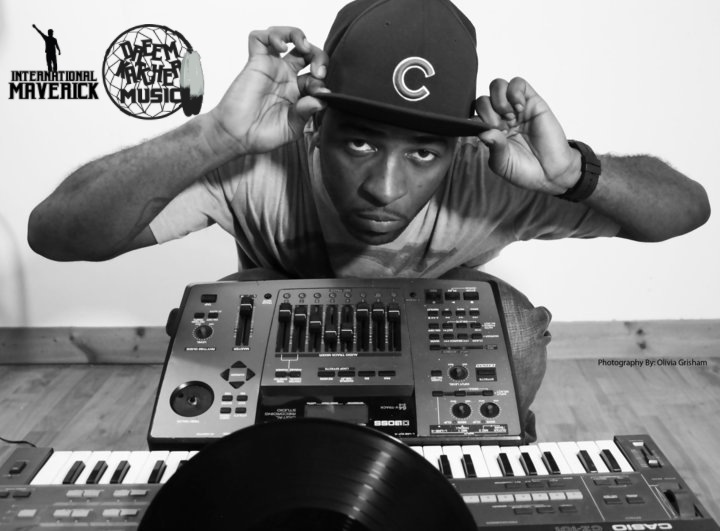 International Maverick a.k.a IMAV is an up and coming hip hop Mc/Producer from the North side of Chicago, IL . He started rhyming at the age of fourteen inspired by the lyrics of NaS, "It ain't hard to tell" which led him to become a young MC himself.n
In 2010 IMAV established his production company DREEM KATCHER MUSIC where he began to take the necessary steps to branch out and market himself. In 2011 IMAV released his first mixtape, Pardon My French with singles such as "Miss Thang," "Jimmy," and "5L's" putting him on the local and internet radar. Singles such as these showcased his versatility in front of the mic and behind the production. IMAV's constant hustle, dedication and passion for music exuded not only in his mixtape, but also in his performances. Post the release of Pardon My French, IMAV starting making his mark as a MC, performing in various hot spots in Chicago and neighboring states to expand his brand.
In 2012 IMAV was named by the highly regarded Undergroundhiphopblog.com as Artist of they Year, which lead him to LA where he was a featured artist opening for the legendary West Coast MC, Tash of the Alkaholiks. In 2013 IMAV plans to release his second project entitled DREEM KATCHER with the release of his first self produced track, Black Diamonds already receiving rave reviews on prominent sites and blogs, such as Soul Anchor Collective via Nathan Anthony stating,"Man it is a bit rare to be pleasantly surprised by good music. IMAV proves to be one such gem amongst the rubble." Having released several videos to his credit and feeling like a seasoned performer; IMAV plans to continue capitalizing on his successes which will ultimately lead him to the objective of katching his DREEM.
RSVP NOW to see this performance Tuesday, July 29 at LAMN Urban/R&B / Hip Hop Music Contest (21+). FREE with RSVP
---