We are delighted to add music supervisor Tony Von Pervieux (Cougar Town, Surviving Jack, UnDateable, Ground Floor, Ugly Betty) to the LAMN Jam talent judge line-up! Tony joins a Who's Who of executive talent on the judge's dais.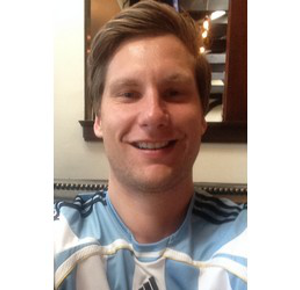 ABOUT TONY VON PERVIEUX
Tony began his career in music management working as an assistant for Aaron Walton Entertainment, an artist management company. He transitioned to independent music supervision working as an assistant to Dawn Soler. Dawn has been supervising Film and TV for over 20 (Dumb and Dumber, Princess Diaries I & II, Catwoman, Dead Man Walking, Enchanted). Tony co-supervised some films with Dawn and a few on his own before making the jump to TV as a music supervisor for the hit series Ugly Betty. He independently supervised Ugly Betty for the first season and was then hired by ABC Studios to work as Creative Director for its TV music department. ABC Studios has produced many successful on-air shows for multiple broadcast and cable networks such as Army Wives, Castle, Cougar Town, Criminal Minds, Grey's Anatomy, Lost, Happy Endings, Nashville, Once Upon A Time, Private Practice, Revenge, and Scandal. In his six years at ABC, he oversaw all aspects of music for their shows and provided music for the ABC Marketing & Promo department for their TV campaigns. Currently, Tony supervises several shows under creator Bill Lawrence including Cougar Town, Surviving Jack, UnDateable and Ground Floor. He also manages the artist Rivvrs who will release his first EP in August. Another project of Tony's is AppStage, a mobile app that enhances the live show experience by providing more band-to-fan interaction before, during and after the show. It also serves as a hub for each specific event.
SOURCES FOR MORE INFO:
Tony Von Pervieux's IMDB
Surviving Jack
UnDateable
Ground Floor
Cougar Town
Ugly Betty
ABC Family
APPStage
Rivvrs
LAMN JAM MUSIC CONTEST Semi-Finals and Finals FREE To SEE with RSVP
Click HERE for more info
---