LAMN is pleased to announce that Brian Shafton, senior partner and co-founder of RBC Records, will be one of the judges for the 2014 LAMN Jam Urban contest.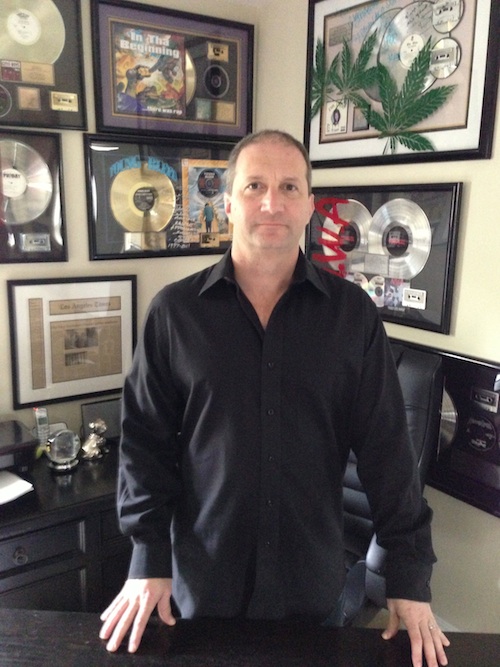 About Brian Shafton
After graduating UCLA in 1989, Shafton started his music career in the finance division at CEMA where the company dominated the charts with acts such as MC Hammer, Vanilla Ice, Garth Brooks, Wilson Phillips, Teenage Mutant Ninja Turtles and others.
His next move, to Priority Records, would prove pivotal in shaping Shafton's career.  He started in the finance department but found his calling in sales.  His mentor, Ron Spaulding, taught him the ropes that allowed Shafton to flourish during a decade-long tenure.  He was eventually promoted  to VP of Sales & Distribution at the $300 million-a-year company that boasted a Who's Who roster in rap (Dr. Dre, N.W.A., Ice Cube, Snoop Dogg, Master P, Mos Def, Geto Boys, Jay-Z).  As part of the Priority team, Shafton was able to collect multiple NARM awards for Indie Distributor of the Year as well as individual awards, such as Wherehouse's Sales Rep of the Year (where he was the first indie sales rep to win it and the only sales rep to win it multiple times).   During his time at Priority, Shafton also received his MBA from Pepperdine, where he attended night school while maintaining his position at Priority.
The next move for Shafton was at the Interscope distributed JCOR label, home to Tech N9ne, 8 Ball & MJG, Masta Ace, C-BO, Brotha Lynch Hung and the Grammy-nominated Mystic.  Shafton's position was expanded to include the head of sales role as well as the West Coast GM.  During this period, Shafton gained a much deeper understanding on how the business really worked within the music industry.  He realized that there was a huge void and, more importantly, an enormous opportunity for independent rappers.  Shafton started off small and worked from his Sherman Oaks, CA home office.  Within two months, he realized that this independent concept had enormous upside potential.  It was then (March 2001) that he joined forces with two of his former Priority cohorts, Bob Grossi and Ben Grossi, to form RBC Records.
Within its first year of existence, RBC had great success by releasing new albums from C-BO, Tech N9ne, and the Grammy Award Winning artist, Raphael Saadiq.  RBC based its business model on the fact that major labels could not sustain artists that did not move 100k+ units but they were incredibly viable in the indie world.  Shafton was not afraid of the internet but rather embraced it as the one of the most powerful marketing tools within their arsenal; and proved to be the great equalizer for the indie world.   Although it was never RBC's intent to garner publicity, (as they would prefer to give it to their artists) RBC has received many accolades, including being a part of the Source's most recent Power 30 and having their marketing story grace the front cover of the LA Times.
The best awards, however, include delivering Fontana its first # 1 Position on the Billboard Indie Albums Chart (DJ Quik's Trauma) as well as having scored three straight #1's for Tech N9ne.   During the past 10 years, the music business has experienced unparalleled attrition; yet,  RBC was able to post double digit growth in 9 of its 10 years in existence and always delivered a profit not only to the company but also to the artists that it represents.  RBC is responsible for over $18 million in billing in 2010 and its roster has blown up to include Tech N9ne, E-40, Too $hort, Krayzie Bone, Layzie Bone, Flesh N Bone, Jill Scott, Jacka, Rakim, C-Murder, BG, EPMD, DJ Quik, Mack 10, Ice Cube, Snoop Dogg, 8 Ball & MJG, the Game, Public Enemy, Nappy Roots and many more.
Shafton is the one individual who is not afraid of the future of the music business.
Submit here NOW to perform at a 2014 LAMN Jam Music Contest.
---