SUBMISSIONS CLOSED
For 2014 LAMN Jam Music Contest


(click
here
or scroll down for Submission Form)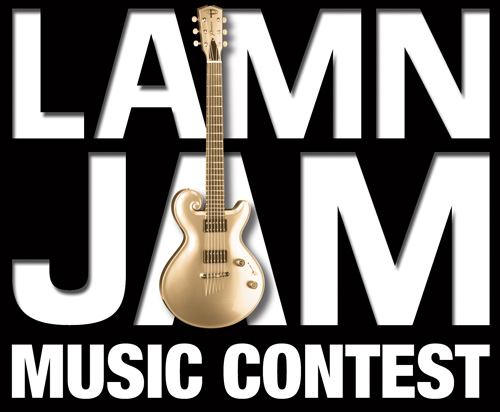 Jump to:
:
Talent Judges
Prizes & Exposure Opportunities
Not in LA? Submit Video For Consideration
Submission Fee
Submission Form
Artists Submit Now To Perform!
:
LAMN Jams emphasize creativity and originality, featuring music written by the artists themselves (no covers). Singers, songwriters and artists, don't miss out!
Launched in 2005, LAMN Jam Music Contests go beyond traditional showcases - we feature artists performing original songs, followed by instant critiques from a panel of industry experts. This year, artists will perform for a Career Launch Package valued at almost $40,000 dollars plus priceless exposure opportunities.
To be considered for LAMN Jams, scroll down and submit NOW.
PERFORMANCE DATES
:
All submissions will be screened by LAMN staff and selected to perform at the preliminary music contest on one of these dates:
Tue Apr 29 - Pop / Rock #1 - Submissions CLOSED
Tue May 27 - Urban, R&B and Hip Hop #1 - Submissions CLOSED
Tue Jun 24 - Pop / Rock #2 - Submissions CLOSED
Tue Jul 29 - Urban, R&B and Hip Hop #2 - Submissions OPEN
Tue Aug 26 - Pop / Rock Semi Final
Wed Aug 27 - Urban, R&B and Hip Hop Semi Final
Tue Sep 30 - Pop / Rock Finale
Wed Oct 1 - Urban, R&B and Hip Hop Finale
Ongoing submissions accepted. You will be offered an opportunity to perform if you are selected, subject to a contract with NARIP and LAMN. The submission fee is non-refundable. Three (3) winners from each Preliminary Round #1 and #2 will advance to the Semi Final at which six (6) artists will perform. The three (3) highest rated bands from the Semi Final advance to the Finale and compete for the Grand Prize. See prize details and sponsors below.
SUBMISSION DEADLINES
:
Apr 18 for Pop / Rock Contest #1
May 16 for Urban / Hip Hop Contest #1
Jun 13 for Pop / Rock Contest #2
Jul 18 for Urban / Hip Hop Contest #2
WHERE
:
Skinny's Lounge
4923 Lankershim Blvd
North Hollywood, CA 91601
(818) 763-6581
SUBMISSION FEE:


$25 Submission Fee for LAMN and NARIP Members
$50 Submission Fee for Non-LAMN Members
Scroll down to submit now using PayPal, any major credit card,
or by calling 818-769-6095 to charge by phone.
Not A LAMN Member Yet?
:
What are you waiting for?! LAMN Membership is only $25 per year. Click
here
to review LAMN Member Benefits, sign up now and
SAVE
$25 on your LAMN Jam submission fee.
Questions?
:
818-769-6095
Jump to Submission Form


LAMN Jam Champs Hit Big Time

"We will continue to discover great songs as well as great artists, like
Aloe Blacc
and
Tim Fagan
, winners of LAMN Jams 2007 and 2006, respectively" says LAMN Jam founder Tess Taylor, President of both the Los Angeles Music Network (LAMN) and the National Association of Record Industry Professionals (NARIP).
The Mowglis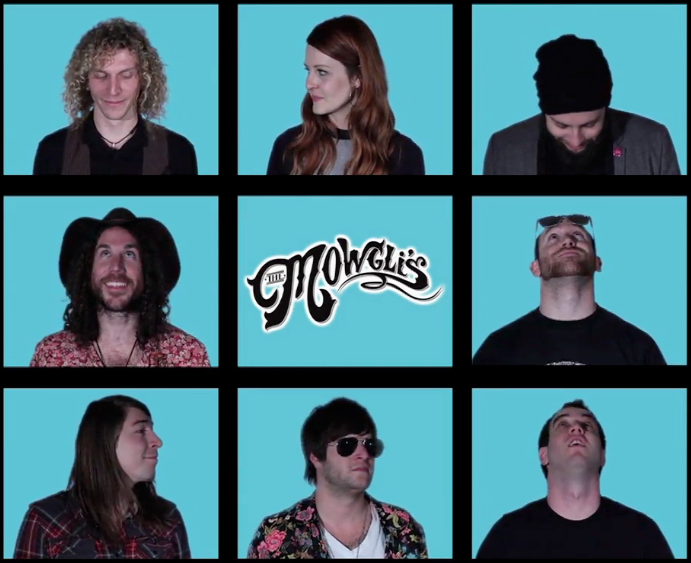 2011 winners The Mowglis were immediately signed to a management deal after winning (by one of the LAMN Jam talent judges), then signed a deal with Photo Finish / Universal, signed with an agent, have secured synchs in several major films, just completed a major US tour and have been featured on all the major prime time TV shows (Jimmy Kimmel, Jay Leno, Letterman and others). Learn more about The Mowglis at
TheMowglis.net
Major Myjah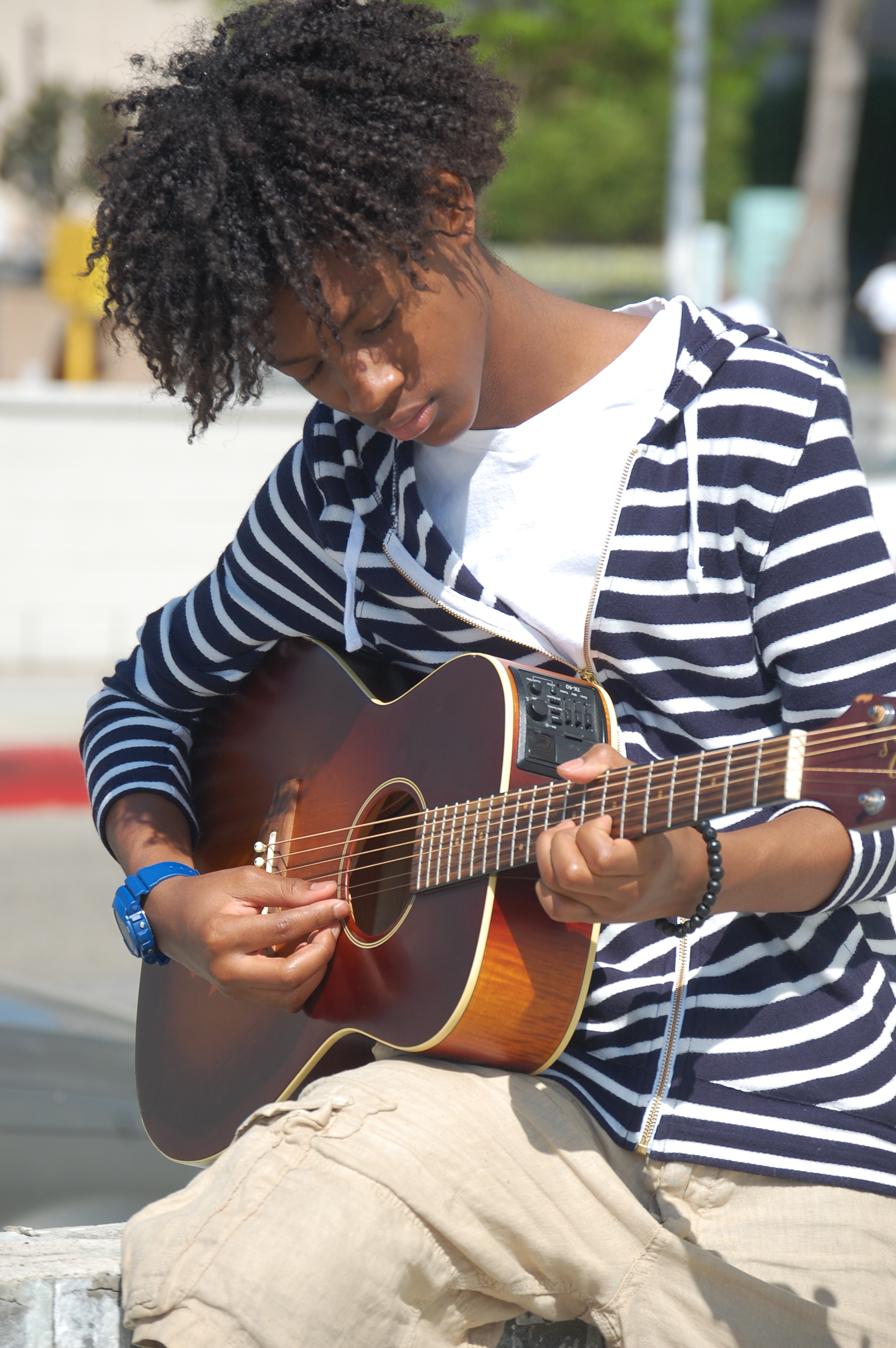 2011 runner-up Major Myjah was immediately signed to management deal with a LAMN judge, then signed to Warner Bros. Records. Follow Major here for more updates!
@MajorMyjah
.
Jackie Boyz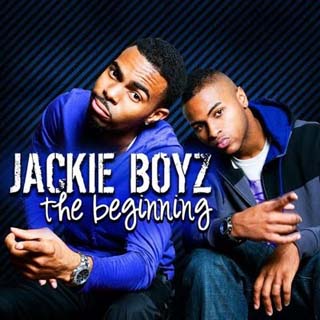 Jackie Boyz placed in 2008 LAMN Jam and went on to become Grammy award winning songwriters. Check out
JackieBoyz.com
for their music, videos, news and more!
Victor Wooten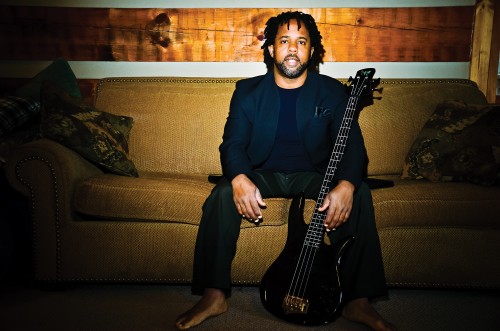 5-time Grammy Award winner Victor Wooten performed a series of concerts for our Library LAMN Jams. Learn more about Victor at
VictorWooten.com.
Aloe Blacc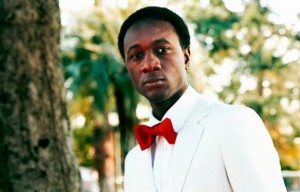 Aloe Blacc won the 2007 LAMN Jam by a landslide, helping to more than quadruple (!!) youth attendance at the Los Angeles Public Library which hosted this summer series. You've probably heard his hit "I Need A Dollar" (along with much of the rest of the world) which broke the Top Ten in Europe. A So. Cal native he began his recording career as an MC in high school, when he joined up with hip-hop producer Exile to form the mainstay indie rap group, Emanon. A few years later, Aloe "stowed away" on a Lootpack European tour and became fast friends with Oh No – a relationship which led to many fruitful collaborations as a solo artist. These days, Aloe Blacc has evolved into a Renaissance man. Recordings like his Latin cover of John Legend's "Ordinary People" prove that – not only can this multi-instrumentalist produce, rap and sing – but he can flip it in Spanish, too. With influences ranging from the acoustic guitar stylings of folk artist Cat Stevens, to the soul-stirring sounds of Negro Spirituals, Aloe prides himself on his musical roots. His sound often forays into the digital R&B realm, but always grooves with a tinge of Latin and the pulse of hip-hop. Learn more at
AloeBlacc.com
Tim Fagan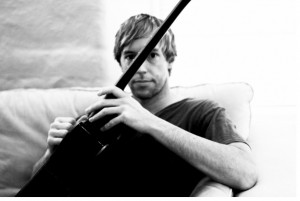 After winning the 2006 LAMN Jam, champion Tim Fagan was invited to tour with the Goo Goo Dolls and won the
John Mayer
Songwriting Contest, co-writing with the multi-platinum songwriter and recording artist, resulting in the soulful ballad "Deeper." Then Fagan was invited to tour with Billboard Top 20 artist
Colbie Caillat
. In between the long flights and pre-show warm ups backstage, he wrote several songs with Caillat, including the Jason Mraz duet "Lucky," a 2010 Grammy Winner.
Click here to listen to Tim Fagan's Music!
Talent Judges
The following executives will judge talent for the rock and urban music contests in 2014:
Andy Gould, Artist Manager, Spectacle Group (Linkin Park, Pantera)
Brian Shafton, Partner, RBC Records (TECH N9NE, DJ Quik, NWA, Snoop Dogg)
Eothen "Egon" Alapatt, A&R, Now Again (Madlib, MF DOOM, J Dilla)
Fouché, Producer, Fouché Muzik (Musiq Soulchild, Chuck D, Afro Samourai, Pac Man)
Isaac Heymann, Director of A&R at Epic Records
Jan Linder Koda, Producer / Artist Development Expert, Angel Diva Music
Jessica Cole, Music Publisher, President of Lyric House
Joe Solo, producer of hit acts including Macy Gray, Fergie and others
Kevin Lyman, founder and creator of the Warped Tour, Taste of Chaos and Mayhem tours.
Mark Mazzetti, A&R, Record Company In A Box (former senior A&R executive at A&M Records – John Mayer, Sting, Janet Jackson)
Molly Bohas, Publisher, North Star Media
Owen Husney, artist manager (signed Prince to Warner Bros. Records, has earned 10 gold & platinum albums) and former label exec (Capitol, A&M, Sony)
A&R exec / personal artist manager Antony Bland
Multi-platinum recording engineer, live and studio mixer, record producer, and musician David Royce Aron
Raphaella Lima, Music Supervisor, Electronic Arts
Steve Lillywhite, Grammy-Winning Producer (U2, Rolling Stones, Dave Matthews Band)
Sydney Alston, Artist Manager with major label signings, and Disc Makers General Manager
Tom Zutaut, Stereo Pristine Records A&R (formerly Geffen/Elektra, Guns'N'Roses, Metallica, Tesla, Enya)
Trina N. Green, Journalist, Blogger, Taste-maker and Author at High Voltage
Violet Brown, VP of Label Development, Strange Music (NWA, Dr. Dre, recipient of SOURCE POWER 30 award for 5 consecutive years)
Jump to Submission Form


More talent judges TBA.
Almost $50K in Prizes Plus Priceless Exposure Opportunities

2014 Prize Package of almost $50,000 in value to be awarded to the winner of the POP / ROCK and URBAN / HIP HOP Music Contests, respectively (except where noted):

Exposure Opportunities

POP-ROCK CONTEST ONLY: First-look consideration for inclusion on Epic Proportions Tour on a 30-day Spring 2015 tour to include a minimum of 12 live shows, gas/lodging included, and an audience of 20,000+ fans waiting to hear and fall in love with YOU. Will also include evaluation of your live stage performance and audience interaction. Touring made easy (a $5,000 value)
First-look publishing deal from North Star Media. "First look" means that *if* North Star Media feels it can succeed with songs of the winning artists (Pop / Rock, and Urban / Hip Hop winners), and the music genres are within North Star's areas of expertise, it will offer a publishing deal.
URBAN / HIP HOP WINNER ONLY: First-look distribution deal by RBC Records

Services

POP-ROCK CONTEST ONLY: Video shoot by award-winning video production company, Dream Team Directors, who have produced video projects for Coldplay, Tricky, Sum 41, Isaac Hayes, P. Diddy and others. Directors Daniel Lir and Bayou Bennett will produce a one-day (up to 6 hours), one main outside location video shoot of one song. Editing included. They will also bring in a hair and make-up artist to make you and your band-mates look like rock stars (a $3,500 value).
Mastering of 4-song EP (each song under 5 minutes), unattended session, by Universal Mastering Studios (a $500 value)
500 CDs in 4-Panel Digipaks, Megabundle Digital Distribution, 100 Download Cards, and 100 Posters from Disc Makers (a $2,028 value)
Targeted Press Release Service for one (1) press campaign from Send2Press Newswire (Send2Press.com), a service of Neotrope, Winning artists will each receive a Premium National plan valued at $495 including a high-res print ready band image or artist head shot sent with text, multimedia embed (YouTube, Vimeo, SoundCloud), reach 4,000+ national editors and 5,000+ websites. Also includes targeted social media campaign with click-through tracking. Writing optional (not included). Neotrope/Send2Press is a member of the BBB with A+ rating, and an Inc. 5000 listed company in 2009. Founded 1983 (a $495 value)
Marketing Plan created by NARIP's Tess Taylor (a $2,000 value)
A&R services from Mark Mazzetti, former Vice President of A&R at A&M Records, of Record Company In A Box to include two-hour session which entails song evaluation to determine most commercially viable material as well as production and marketing consultation ($1,000 value)
EPK and 1 week PR services by Vincent Loris (a $500 value)
Selection of one of the following registries courtesy of Music Business Registry: Music Attorney, Film & TV Guide, A&R or Music Publisher (a $100 value)
Dinah Perez Legal Services. Music and entertainment attorney Dinah Perez, Esq. will provide two (2) hours of legal services and contract review to the winning artists, an $800 value. She will also generously provide a complimentary 30-minute consultation to ALL artists selected to perform. Thank you Dinah!
Admission to one (1) NARIP Music Supervisor Session or NARIP A&R Pitch Session (a $329 value). Since 2011, NARIP sessions have resulted in almost 200 placements in major motion pictures, trailers, hit television shows and ad campaigns.
LaFamos PR & Branding will provide a one-month Social Media Management Takeover for each winning band (of the Pop / Rock, and Urban / Hip Hop contest, respectively), to include analysis, revamp, and management of social media assets (Facebook, Twitter, artist's mailing list). This will include daily updates and content creation to increase brand awareness and maximize fan engagement for one (1) month. For that period of time, each winner will be assigned his own personal social media manager to consult and guide through every step of the way. Each package is valued at $1,200.
Executive NARIP Membership for artist manager or artist representative. Attend NARIP events for FREE (does not include NARIP Music Supervisor Session and NARIP A&R Pitch Sessions), please get $395 worth of FREE products from the NARIP Store, and be part of the biggest music business network in the world to advance your career (a $395 value)
Two 12-hour day recording sessions (one for Pop/Rock winner, one for Urban winner) at Clear Lake Recording Studios, including engineer (a $3,000 value)
Jan Linder-Koda of Angel Diva Music offers a 2-hour consultation to each winner, a $240 value. Her consultation will include pin-pointing what may be missing and what can be added to deliver riveting performances. Will also include how to tap into the truth of the storyteller, create characters from a deeper understanding and use this knowledge in artist's writing process.
Thank you to the Harry Fox Agency and to Songfile for their generous support of 2014 LAMN Jam Music Contests! Releasing a cover song? You need a license! Songfile is the fast and easy online licensing tool that simplifies mechanical licensing for physical, digital, ringtones and on-demand streaming distribution. Not sure what song you want to record? Songfile's free online search capability lets you look up millions of songs. Keep it simple with Songfile!
Professional Photo Shoot courtesy of Justin Winokur Photography. 8-hour photo shoot at multiple locations if desired and / or studio (portraits, head shots, band shots) from Justin Winokur Photography, a $1.500 value. (NOTE: photo shoot to take place in the San Francisco / San Jose area, winning artists to arrange their own transportation). Does not include hair, makeup or wardrobe.
The Underground Hip Hop Blog will provide the winner of the URBAN LAMN Jam Music Contest a feature interview on this taste-maker, high traffic blog as well as camera time and an album review.

Veteran radio programmer, music director, DJ, taste-maker, podcaster, and blogger Darren Rose (who returns for his second stint as a LAMN Jam Music Contest Talent Judge this year) will interview and feature the winning LAMN Jam artists on his popular weekly radio and music biz podcast "Inside Radio & Records." Rose's podcast reaches the most influential players in the radio and record industries, and he is responsible for discovering and helping to launch talent including Grouplove, Foster the People, The Airborne Toxic Event, Mumford & Sons, Imagine Dragons, and Lorde (to name a few) whom he fast-forwarded to mass media recognition.
LAMN Jam winners will receive a professional photo shoot up to 6 hours(valued at $1000) from Sonshine Photography, travel not included.
Gear
Sonnox Toollbox Plug-Ins - batch and conversion tool for Mac and PC. Preparing audio for online distribution can be tedious and frustrating. Sonnox's affordable utility takes the pain away! (a $300 value)
Playground Sessions is a new software application developed with Quincy Jones that teaches piano and music theory using popular songs, gaming elements and social connectivity. Grand prize winners receive a lifetime subscription to Playground Sessions , including access to over 30 interactive music theory lessons, five free song lessons, all new practice materials and software updates ($500 value per winner)
TC Group will provide a Harmony Singer Pedal (a $200 value).
Fuchs Audio will provide two effect pedals (Pure Gain Pedal and Plush Creme Pedal) to LAMN Jam winners (a $279 value)
An ECM-84 Stereo Mic Kit courtesy of Gauge Precision Instruments (valued at $368).
D'Addario will provide the following (a $540 value):

- Evans Drum Heads Tompack (drumheads)
- D'Addario bass strings exl170
- Evans Hickory drum sticks
- Promark Wire Brush (drums)
- Promark H-rods (drum stick)
- D'addario exl110 electric guitar strings
-Planet Waves Micro Headstock guitar tuner
- Bass Strings EFX170
- D'Addario T-shirts
- Planet Waves Guitar Capo
- Planet Waves Rainforest Guitar Strap
- D'Addario black light picks (set of 10)
- D'Addario Banner strings DC23

Wow!
More prizes added constantly, watch this space for updates.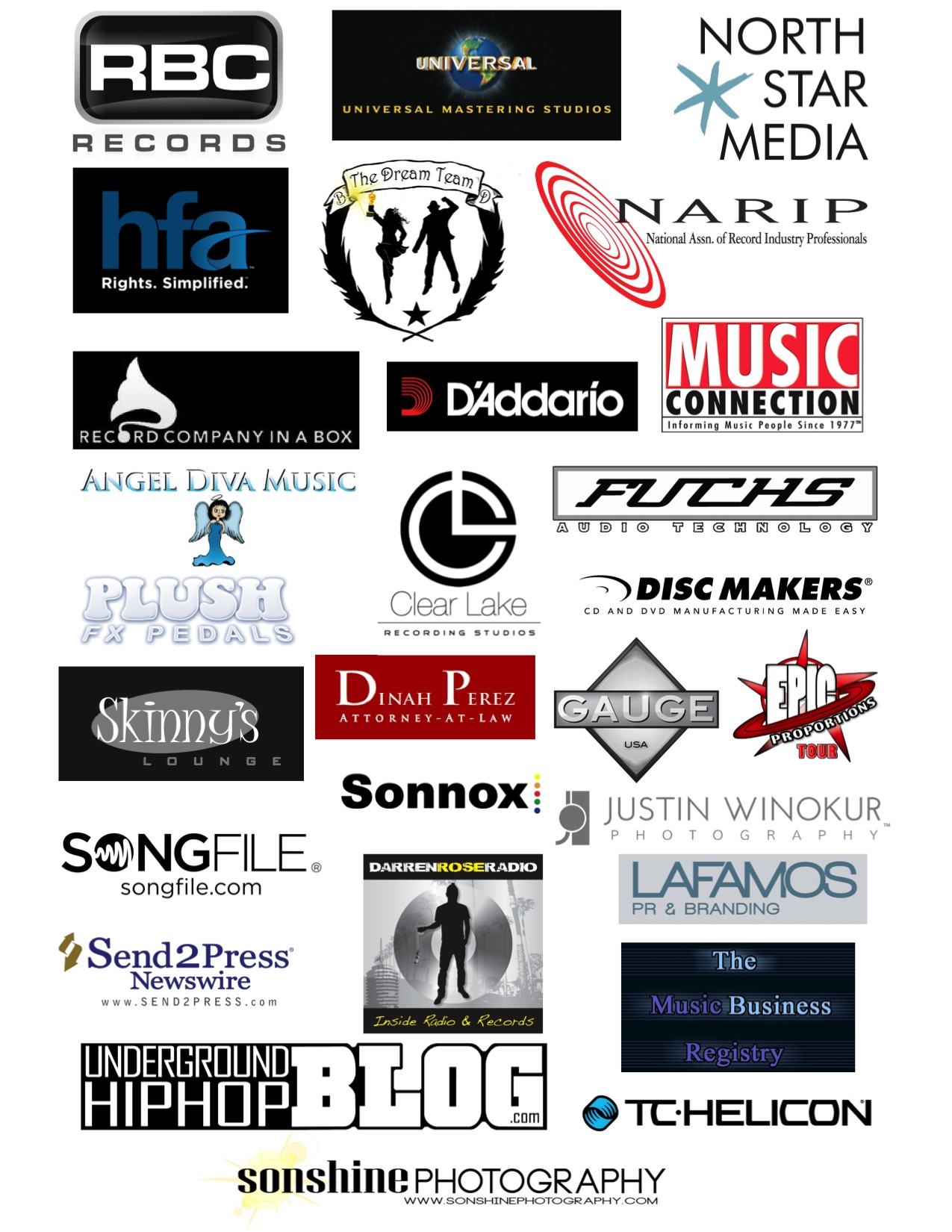 Not in LA? Submit Your Video
Compete in the LAMN Jam Music Contest even if you aren't in LA. Submit a video performance NOW. Acts will be reviewed by talent judges. Videos that advance to the semi-finals will be reviewed again. For videos that advance to the finale, the act must be available to perform live in Los Angeles at its own expense. Pop Rock Finale is Tue Sep 30, Urban Hip Hop Finale is Wed Oct 1. Extra consideration will be given to LIVE video performances.
UNDERAGE PERFORMERS
Underage performers are permitted under the following conditions: they must wait outside until set time, then they may perform. After performance, underage persons must immediately leave venue and again wait outside. This is strictly enforced to remain compliant with the law. No exceptions, thank you for your cooperation.
ATTENTION NARIP Members, Pay LESS To Submit
Submit YOUR artist(s) and receive member discount. Use your NARIP username and password to log in at LAMN.com and pay member rate of only $25 (instead of $50). Not a member yet? What are you waiting for??
About the Los Angeles Music Network (LAMN):
Now beyond LA, LAMN promotes education, career advancement and good will among artists, songwriters and musicians. Established in 1988, LAMN offers professional development and performance opportunities (LAMN Jam Music Contests, or "LAMN Jams"). Widely hailed as a "songwriter's paradise," LAMN Jam performers and contest winners have gone on to great success, in whole or in part due to exposure and career development opportunities gained through LAMN.
LAMN also offers educational programs and seminars with top executives, the opportunity to meet and interact with peers, a newsletter and other services.
Not A LAMN Member Yet?
What are you waiting for?! LAMN Membership is only $25 per year. Click
here
to review LAMN Member Benefits, sign up now and
SAVE
$25 on your LAMN Jam submission fee.
Perform. Connect. Advance.
Submissions for LAMN Jam Music Contests are now closed. Bands selected to perform will be announced shortly, watch this space for details.
---