You are invited to attend the
LAMN Jam URBAN Music Contest (Round 1).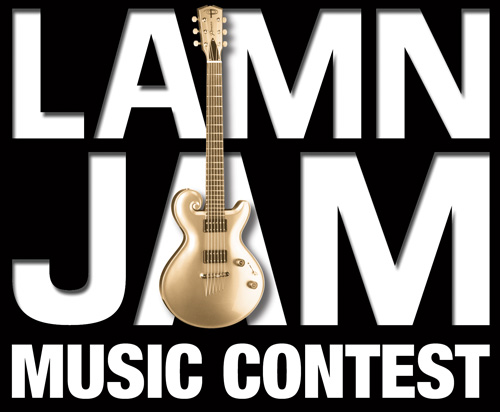 The Los Angeles Music Network's "LAMN Jams" are back. Launched in 2005, LAMN Jams go beyond traditional showcases by featuring artists performing original songs, followed by instant critiques from a panel of industry experts. LAMN Jams emphasize creativity and originality, featuring music written by artists themselves (no covers).
Admission to attend the preliminary rounds (URBAN and ROCK) is free, but please RSVP below (scroll down). You may also RSVP by calling 818-769-6095.
This year, artists compete for a Career Launch Package valued at over $25,000. Artists and their performances are evaluated by our panel of industry experts, and the top 3 artists advance to the Finale to compete for the Grand Prize Package.
LAMN Jams are open to the public (21+).
WHO
Urban artists selected to perform include:
Seefor Yourself
Major Myjah
Andre Delano
Malik The Freq
VerBS
Ivano Fakhoury
Click
here
for more information about these artists.
Talent Judges
The following executives will judge talent for the rock and urban music contests in June 2011:
Antony Bland, American Recordings A&R (Avett Brothers, System of A Down, Slayer, ZZ Top, Kevin Devine, The Rocketboys)
Brian Malouf, A&R (formerly RCA< Columbia and Walt Disney Records)
Brian Shafton, Partner, RBC Records (TECH N9NE, DJ Quik, NWA, Snoop Dogg)
Darren Rose, Assistant Music Director / Morning Show Host, 98.7-FM
Dave Weiner, Strange Music A&R (TECH N9NE, NWA, Ice T, Snoop Dogg, Rawkus, Dr. Dre, Geto Boys, Rapalot, Scarface)
Derek Schaefer, Tour Marketing Director, AEG Live
Erin Dawson, Interscope Records (Lady Gaga, U2, La Rouz, Far East Movement, Ellie Goulding, Eminem)
Jan Linder Koda, Producer / Artist Development Expert, Angel Diva Music
Jesse Flores, VP of Label Acquisition and Development, EMI Label Services
Rayna Apploff, Casting Director for music talent-based TV projects and reality shows
Sean Beavan, Producer (NIN, Marilyn Manson, No Doubt, System of a Down, Thrice, 8mm)
Soren Baker, Producer, former executive editor The Source Magazine
Stan Freese, Walt Disney Talent Casting & Booking Director (has hired 100,000+ artists at Disney properties worldwide)
Tom Zutaut, Stereo Pristine Records A&R (formerly Geffen/Elektra, GnR, Metallica, Tesla, Enya)
Violet Brown, Artist Manager, Regime Entertainment (NWA, Dr. Dre, recipient of SOURCE POWER 30 award for 5 consecutive years)
More talent judges TBA.
Over $25K in Prizes Plus Priceless Exposure Opportunities
2011 Prize Package totaling $25,000+ in value to be awarded to the winner of the ROCK and URBAN Music Contests, respectively (except where noted):
EXPOSURE OPPORTUNITIES


First-look consideration for winning artists by casting director and talent judge Rayna Apploff for several music talent-based television projects and reality shows in development now.
First-look record deal from Planet LA Records for winning artists plus option to be included in a forthcoming CD compilation and future showcase opportunities. Planet LA and publishing partner Music Box will also offer the option to be included in a music publishing catalog.
First-look recording and digital distribution deal by premier rap/urban label RBC Records to winning URBAN artist

GEAR


Bias Inc. Software. Bias Inc. is offering each grand prize winner a copy of Peak Studio XT, THE most comprehensive stereo audio production and mastering tool available on the Mac, a $1,199 value.

SERVICES
SOFTWARE


Propellerhead Software will award copies of each of their three award-winning music-creation software suites: Reason, Record, and Recycle, a $900 value.

More prizes added constantly, watch this space for updates.

WHAT

LAMN Jam URBAN Music Contest Round 1.
Six (6) bands perform, three (3) advance to the Finale.

WHEN

Tuesday, June 7, 2011
8:00 – 11:00 p.m.

WHERE

1616 Club
1616 East 15th Street
Los Angeles, CA 90021

COST

FREE to attend Round 1, but please RSVP below. (21+)
No admission without RSVP.

QUESTIONS?

818-769-6095

Media Contact: Kirstin Görtz, 818-769-6095 or kirstin AT lamn DOT com
Marketing Contact: Justin Winokur, 408-316-0294 or justin AT lamn DOT com



Online Registration is Closed but Walk-Ups are Welcome

---